Scope & Vision
BOE Varitronix has been recognized as "Caring Company" by The Hong Kong Council of Social Service (香港社會服務聯會) since 2007. We care about our staff and are committed to achieve staff development. Besides, we care about the environment and support our staff to participate in community service.
CSR Vision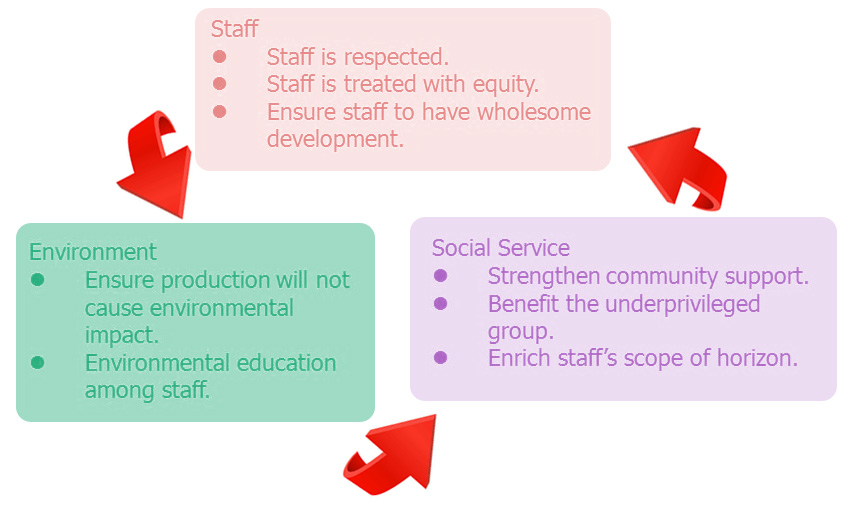 CSR Mechanism
With the support of the management, Human Resources Department drives the CSR projects and communication with the help of other departments.
Promoting CSR is an important mission for BOE Varitronix. We bear the responsibility of promoting the concept to employees, family members, customers and the public.